CIMA LIMITED HOME > Company Profile
Company Profile
Purchase marine engines, movers, heavy-duty engines,
turbochargers, and industrial machinery, pre-sales,
Rebuilt goods, please leave!
Please contact us to large trucks from light car if it's a turbocharger.
Stock of starter and alternator of (24V) is also abundant.
We can pick up a heavy equipment, construction equipment, truck engine immediately!
We have a large warehouse.
Welcome to our factory tour.
Company Profile - 2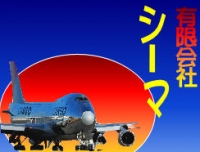 We are eager to make you a satisfied user. If you're intrested in discussing the possible partnership,we are ready to visit your company for discussion of more. We look forward to doing business with you.
We have been increasing the transactions with company around the world currently

.


We buy & sell to overseas.



Company Profile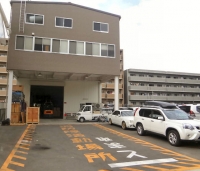 CIMA LTD.

566-0074 16-29 Higashi Hitotsuya Settu city Osaka Japan  >>GOOGLE MAP
TEL:06-6195-1719  FAX:06-6195-1713
URL:https://www.ci-ma.com




◆Weekday business hours : 9:00~18:00

◆Regular Holiday : Second Saturday, Sunday and Japanese Holiday

◆Established : 1997

◆Capital : 55,000 US dollars

◆Representative director : Hiroyuki Tsujikawa

◆Line of Main Products
Various engine Mover Bike Turbocharger Startor Alternator Industrial Machinery


In the warehouse of CIMA.

We're waiting a contact from around the world as well as Japan.


We are going to go to buy electrical component everywhere around the world.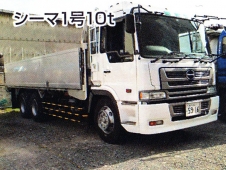 Cima 1 10t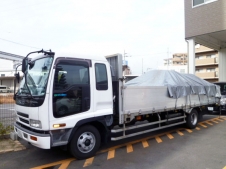 Cima 2 4t

Equipped the big warehouse.
We welcome you very kindly and politely.
Representative director Tsujikawa 


●The strictly to myself, strictly to work and friendly to customers.
●I'll reply about your purchase immediately.!
●I'm sorry, I'm not in Japan often because of my business trip.
●Smart president who is fresh and almighty ride up to big truck from big bike.

HI, THERE

MY NAME IS FUKUDA YUICHI WHO IS CHARGE IN SALES MANAGER OF CIMA.

I HAVE EXPEREINCE OF AUTO PART INDUSTRY FOR MORE THAN 9YRS NOW.

IF YOU HAVE ANY INQUIRY FEEL FREE TO CONTACT US.


I AM SPECIALIZED IN DIESEL PARTS AND DOMESTIC. I LOVE TO DRINK ALCOHOL AND LOVE KARAOKE. IF YOU PLANNING TO VISIT JAPAN, I WILL SING FOR YOU!!!!
MASTER OF AUTO ALTERNATOR, STARTER. I MEMORIZE ALL OF MODEL AND PART OF ALTERNATORS AND STARTERS.
MY NAME IS 'HONMA' WHICH IS KANSAI DIALECT MEANS "REALLY" CALL ME " REALLY"
HELLO, MY NAME IS YUMIN SEO WHO IS CHARGE IN OVERSEAS SALES DPT. I AM KOREAN WHO CAN SPEAK ENGLISH, KOREAN AND JAPANESE. PLEASE FEEL FREE TO CONTACT ME.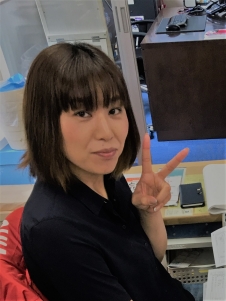 HI MY NAME IS SACHIKO!!!
I AM A ACCOUNDANT OF CIMA. I AM A RICHEST PERSON IN CIMA.